UPDATE: A new Hotfix (v32.2.3) is now being released to address this issue. Please keep an eye on your App Store for this update to address the below issue.
We are currently experiencing an Error when Summoners view a Champion's Synergies while in the Champion Selection screen in Arenas and Duels. We are aware of this issue and are working on a Hotfix to address it. In the meantime, please avoid using the synergy menu to prevent this error and crash. We apologize for this inconvenience. Updates will be posted here:
https://forums.playcontestofchampions.com/en/discussion/293506/error-when-looking-at-synergies-from-champion-selection-screen
#Spiderman - Chilled Casual Alliance that loves banter needs 9 more people - English speakers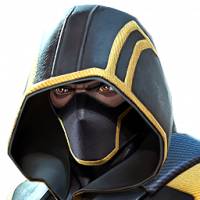 Nihung
Posts: 108
★
What we are not

1) Anally into grinding and shards
2) Obsessed with MCOC
3) Expect loads of contribution from you - gold etc
4) Fanboys and immature gamers

What we are

1) All have real lives and work
2) Have fairly decent 4 star rosters
3) Will help you with game tips on how to level etc
4) Expect participation in AQ and War from 4* 3/5 and above
5) Have a few rules
6) from the UK, India, USA, Canada, Finland and other part of Europe

What we expect from you

1) Have a line account - banter is essential
2) Communicate (if you don't you get kicked)
3) Be looking to progress - but not obsessively
4) Not participate in AQ and War unless asked
5) Speak English is essential, but you don't have to be from England

If you fulfil the above criteria contact Nihung , Binga or Mariondorsett in game.