We are currently experiencing an issue causing a delay in delivery of Summoner Advancement, the Alliance Quest event, and other 3-Day X-Men use event. We are working to resolve this, but it will likely take a few days. We will ensure that these rewards are delivered to affected Alliances. Please do not change Alliances until your rewards are delivered.
I was Hacked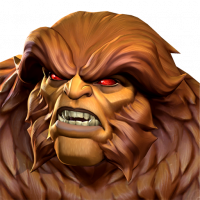 GrimReaperII
Posts: 2
Today morning my account was hacked and The perpetrator made sure to sell my best 4 star champs (Archangel,iceman,hulk, magik,white ironfist, x23, hood, stark enhanced, Hyperion, medusa, and so forth) and leave me with only the undesired ones. I complaint to kabam and explained my situation to them but they not only wanted to give me 5 champs back but wanted to give me that at level rank 1. I have messaged them several times since morning and they don't really care about the customer. I have been loyal since this game begun but to them it means jack squat.

Bad customer service !!!
Post edited by Kabam Pistachio on
This discussion has been closed.