just need to vent...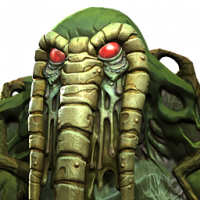 Ground_Round1
Posts: 1,011
★
Dang. I spent 2 months collecting 5* shards and was very excited to open a regular 5* shard crystal. I just wanted someone new, a toon to help my grind in the arena, and maybe even someone good enough to rank past r2. I watched it roll past several champs that I would like to have had, only to watch it land on Karnak. Now, I like Karnak, but this is the 3rd time I have pulled him. What a waste and disappointment. In my alliance we joke about the "meme" champs...with people pulling Groots etc. I would have gladly take a new IP or Falcon instead of duping Karnak. This happened last night and I am still pissed. I thought I would broadcast my frustration, in hopes of feeling better by next week or so. I am close to a free to play player, and am getting very disappointed with the trash can pulls I have been getting. I makes me question why grind so hard when improving your roster is so difficult.

Hey, thanks for entertaining my frustration.