Realm of Legends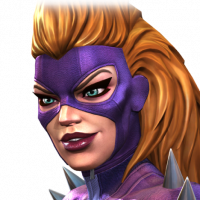 Cosmos_2002
Posts: 137
★
I need advice about my team.
4* 5/50
Ghost rider duped
Star Lord Duped
Gwenpool unduped

Rulk, Cage, Drax, Iceman and both Marvel's are duped at 4/40

Which of the above champions should I take in ?

I only have a 3* guillotine
Is SL more viable for Wolvie ? I don't have mystic disp. but can keep up a combo.