6-Star Featured Hero Crystal Discussion Thread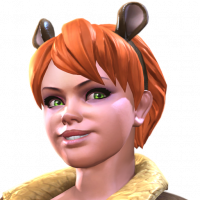 Kabam Lyra
Posts: 2,937
Administrator ›
★★★
Summoners,

When we first told you all about the introduction of 6-Star Champions, we also mentioned that in time we would be introducing a Featured 6-Star Hero Crystal. That time is almost here! We're excited to announce that the first 6-Star Featured Hero Crystal is heading your way and will be here on March 27th!

The 6-Star Featured Hero Crystal will function similarly to the 5-Star Featured Hero Crystal. It will feature 6 New Champions, as well as 18 other Champions. This crystal will also feature old Champions that have not yet been released as 6-Star Champions! The Crystal will be available for 12 weeks, at which time it will be replaced with a new Featured 6-Star Hero Crystal featuring the next 6 Featured Champions.

This first Crystal will include:
Bishop
Storm
Cable
Beast
Killmonger
Hawkeye
Thor (Ragnarok)
King Pin
Sentry
Void
Hulk (Ragnarok)
Luke Cage
Iron Fist
Guillotine
Morning Star
Juggernaut
Hela
Drax
Angela
King Groot
Sentinel
Yondu
Nebula
Green Goblin

This Crystal will cost 15,000 6-Star Shards, and provides an equal chance at any Champion in this Crystal.

Post edited by Kabam Lyra on