Summoners, there was an issue with Alliance War matchmaking today preventing Alliances from being able to match with others. As a result, this upcoming war will be cancelled. There should be no detrimental effect to any Alliance's Season performance, and we will be reducing the Alliance War Season Rewards Participation minimum to 4 Wars. We apologize for this inconvenience.
Announcing: Community's Choice Boss Rush Challenge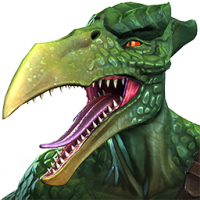 [Deleted User]
Posts: 728
★★★★
Our latest quest content has everyone here quite excited, and marks a 'first EVER' for The Contest: A 'For the players, by the players' Boss Rush!

We asked some of the Contest of Champions Content Creators to help us build the next iteration of the Boss Rush Challenge. The Creators chose their favourite Champion, and worked with our Quest Design team to give them some challenging and super interesting Buffs! Some chose to go for interesting combinations that rewards aggressive play, while others took it upon themselves to come up with something that is truly crushing!



We are very excited to be able to work so closely with our community on this, and are even more excited to announce that this will be live today!



This Quest will be available March 21st at 10am PST, and become unavailable April 4th at 10am PST (The same time as the Monthly Event Quest) So try it out while you can! You must be at least level 40 to unlock this quest.

THE ROSTER
The fights you'll be facing in this Boss Rush are as follows:

Spider-Man (Stark Enhanced), as chosen and buffed by Havok. Check out Havok's Video on his Encounter!
Rocket Raccoon, as chosen and buffed by ContestChampion, Brian Grant. Check out Brian's Video on his Encounter!
Mephisto, as chosen and buffed by Deus Wolfe. Check out Deus Wolfe's Video on his Encounter! Note: This video is in Mandarin.
Ant-Man, as chosen and buffed by YeetOS. Check out Yeet's Video on his Encounter!
Venom, as chosen and buffed by Jade Sura. Check out Jade's Video on her Encounter!
Iceman, as chosen and buffed by Dorky Diggedy Dave. Check out Dave's Video on his Encounter!

All of our Content Creators have also made videos to highlight their encounter in this Boss Rush Challenge! We will be adding the links to each video as they go live. We are also thrilled to announce that two of our Content Creators are creating videos for Chinese and French audiences within The Contest!!

THE REWARDS

For completing this Boss Rush you earn:

- 175x Units
- 1000x 5-Star Shards
- 10x 5-Star Signature Stone Crystals
- 10x 4-Star Signature Stone Crystals

In addition to the above, we've added one extra special, 'one time only' additional reward to this Boss Rush:

- 1x Community's Choice Crystal - This special crystal will award a 4-Star Version of one of the Champions chosen by our Content Creators in this Boss Rush Challenge. (Spider-Man (Stark Enhanced), Rocket Raccoon, Mephisto, Ant-Man, Venom, Iceman)

The addition of this crystal is a result of the slight increase in difficulty this Boss Rush will have, thanks to the amazing selections the Content Creators made.

We hope everyone will enjoy the latest Boss Rush, and that you'll all take the time to check out each creator's strategy video!
Post edited by Kabam Miike on