Bulk help button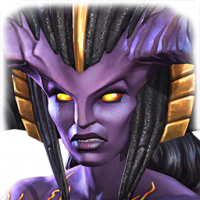 developlayer
Posts: 2
Is it possible to create a bulk help button in arena? The button can be added below the three champs slots on the left side.
Advantages:
1. Users do not have to click on the help icon on each just played champ. current method is pretty annoy and time consuming if a user have many champs to play with in arena.
2. Reduces the communications between server and clients. With the bulk help button, many help requests become only a single request to the server. Times of processing request and reading/writting database will be reduced dramatically.
This discussion has been closed.