AQ, Sentinels, and Discontent - We need Kabam to communicate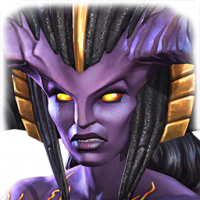 Acidskie
Posts: 31
★
Kabam,

I see interest in the game dropping daily. I see Line recruiting groups running over with alliances looking for a few people up to whole BGs and even half alliances. I'm seeing continued negativity in my own alliance and worse, I'm seeing great players lose their willingness to play and their interest in the game wane.

The game you want and the game your customers want seems to be considerably different since the recent AQ changes and the introduction of Sentinels. You've received an huge outpouring of discontent and suggestive feedback on the forum. Your customers are speaking.

I, on the behalf of myself and a multitude of players, ask that you please provide the community with some additional information regarding your plans to either to stay the same or make changes to AQ (including some sort of time frame). And please do it fast. It's getting bad out here in the multiverse.
This discussion has been closed.