Addressed an exploitable loop with Quake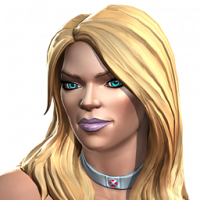 Liss_Bliss_
Posts: 1,399
★★★★
So is Quake basically not going to useful? I can see the stun on special fix, it come on. She has been perfect since release.

If this fix is to prevent us from playing "Quake Style" like we have since release, this is crazy talk. From what I have see and gathered we can no longer Heavy charge the entire fight, we can't get the stuns and we are forced the bench her from here on out.

Why was this such an issue? Quake Style came with the chance of miss timing and getting combo'ed into obvlivion. It was risk VS reward. You basically gutted a champion that most have at max rank 4*/5*. And all for what? Because we could play a different style and keep health up and minimize pot usage?

Anyway we can be told what exactly was changed?