Buff old characters or remove them from the 5* pool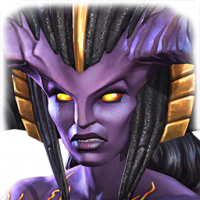 Cartoon217
Posts: 18
★
@Kabam Miike
Can we please have a revamp of some of the old characters already!
Please add just one new character to the game every month and revamp one of the old duds... or 2 new characters a month but revamp 1 dud every other month or something. The least you can do is remove these characters from the 5* pool as there is a huge gap between a x-23 and a she hulk....not even referring to the blades or stark spideys... And as someone who is on a streak of collecting all of these duds, it makes the game a lot less enjoyable.
Loved the changes made to red hulk and luke cage, in fact i ended up taking up red hulk to r4 and i'm eager to rank up luke cage as well. Please do the same for other characters as well.
Have a look at the image and see why these characters are so meh...it might have been ok back in the days but the game has moved on and so should these characters....
Need buffs:
She-hulk
Collosus
Hulk buster
iron patriot
Netflix DD (why is he even in the game?)
red cyclops
kamala khan
groot
antman
carnage
might be missing a few more