5 month player with 6 4*s - what should I do with Infinity dust?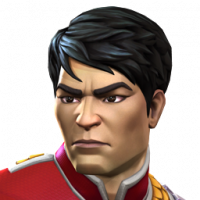 tezra
Posts: 5
Right now I have 6 4*s - none awakened.

I have enough dust to get another 4* (I have 1.2m dust), but have gone as far as I can probably go with respect to Infinity Nightmare (100% completion of beginner, normal, heroic), so I'm reliant on the dailies now and probably won't get another big chunk (I don't have time to do the dungeons).

So it's either two 4* awakening, another 4*, or 2 or 2.5k 5* shards (I currently need about 4k 5* shards for my 1st 5*).

Thoughts?