Due to issue with the "Not Another Anime Reference" Solo Event, we will be disabling the event for the time being. We will return the event at a future date when the issues have been resolved. We apologize for the inconvenience.
**BANQUET EVENT PSA**
To fully participate in the upcoming Banquet's Alliance Event you will need to be in your alliance for 14 days prior to the event's start date on December 20th. That means, stay in your alliance from December 6th onwards to enjoy all there is to offer in the Banquet event.
In between Blade arena game goes down? Yall better make up for it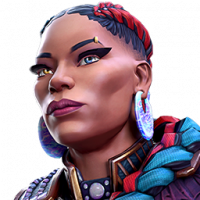 GararaLee_69
Posts: 3
In currently at 4.6mill for blade arena and was shooting for 5.5mill minimum to 6mill if possible. If I do not get blade this round, kabam better make up for it. The game has been lagging considerably and it just goes down all of a sudden. Kabam, u guys better make up for this.