A short statement on the perception of being "kabamed"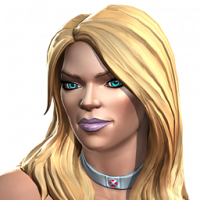 SDP
Posts: 1,615
★★★★
I had a great time with dungeons tonight. Working towards my 4* crystal. Got Thor Rag. Doesn't help or interest me at all. Thanked my partner for a good time and went about my night. Checked out some podcasts and had some drinks. Clicked on some basketball posts on Facebook trying to predict what the first post would be about. Something negative and short-sighted no doubt. It was. On every post. This sparked my curiousity.

I typed in the MCOC forums fully expecting to see the first post talking about how crappy dungeon day was. Yep. There it was. "I did all this...blah...blah...and got (insert champion)."

I wonder why drama and parody in game structure in order to promote progression is such a difficult concept to grasp. There are over 100 champs. Some great. Some bad. That is why we play isn't it? To work towards champs that help us clear content?

Collectively, the community views 20 or so champs as extremely desirable. So, being smart people, we understand the odds of pulling one of these champs from any random crystal...correct? You would think.

I personally would lose all interest in this game if every champ was phenomenal and capable of taking on any challenge. This me that would defeat the purpose of the game itself.

Yet, time and time again, the majority of posts are seeking this very thing. So much so that people are willing to fork over hundreds of dollars. I myself have spent a couple hundred dollars in the last couple years.

Why can't I just get great champs? They go so far as to say the game is **** if they don't get exactly what they want.

Isn't that the heart of every game? The engine that makes it enjoyable? A scarcity of resources? We all should know the odds. If there are 100 champs and only 10 you want, them you will be disappointed 90% of the time. Yet, people are still shocked and appalled that the odds aren't more in their favor even with full knowledge of what the odds actually are. Utterly baffling.

I for one enjoy this element greatly. It is the puzzle and randomness that draws me to it. My roster is my roster. I use what I get to overcome the obstacles presented to me.

If everyone's roster was the same, with easily crushed gameplay, then there wouldn't be a game at all.

Sorry for the ramble, but I've had a few whiskeys, and am curious about the predictable nature of human entitlement. What is the point if we do not struggle to overcome chance?

Thoughts?