Earlier today, there was an issue where Summoners that logged on shortly after the Login Calendar switched over for the day didn't receive the Cosmic Ghost Rider login crystal. We've fixed the issue for players receiving the crystal now but will have to collect data and send out the crystal to all players that didn't receive it next week. We apologize for this inconvenience and look forward to making it right for you all.
Locked out of 5* Featured Arena at the worst possible time (Long Post)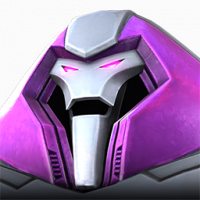 Foreverandabove
Posts: 3
Alright so long post incoming with lots of screenshots and Kabam support emails so don't say you were not warned.
So a little bit of backstory, this was my experience with a bug that occurred during the final hours of a long 3-day grind for 5* Iron Man that ended on May 31st. This bug effectively prevented me from reaching my goal arena score (60 mil) and in turn prevented me from obtaining the champ and effectively made all the resources I spent go to waste.
The Scenario: After nearly 3 days of grinding, spending units, using all my boosts and quite frankly exhausting my account of as many resources as i could I was reaching the "home stretch" of the grind with just over 2 hours left and sitting at about 55.7 million points. At this point while queuing into my next fight which i was refreshing my top champs for I got the extended spinning wheel of loading then the game gave me a "WARNING: It looks like there was a network error! Please try again in a moment" and from that point forward any time I tried to start the featured arena match this is the message i would receive.
Let me be clear (as this seemed to be what Kabam support thought was my complaint initially) I am not complaining about servers crashing and not being able to get into the game, which lets be real is a whole other topic for concern. I am wanting to address a bug that completely locked me out of just the feature 5* arena with over 2 hours remaining. I could get into any other game mode without effort, except the one that i had sunk the better part of the previous 70 hours into.
At this point I logged my first Ticket (04751514) still around 2 hours before the end of the arena. Just in case there was a quick fix. Support gave me some trouble shooting tips that were not useful as i had already tried most of these. I provided the information asked but this ticket was not addressed by Kabam again until much later so i just disregarded it.
I continued to try to access this arena until the time was up but to no avail. I was forced to sit on my measly score and hope for some reason the score was lower than anticipated. I took videos of each attempt just to show time stamps, but to not clutter this post up with repeat videos i will refrain from posting them unless requested.
So after the arena results arrived and not surprisingly I knew all my efforts went to waste, I logged another ticket (04752073) with a more detailed explanation with the hope of some resolution. Exactly what i sent is written below:
After this is the back and forth between myself and Kabam:
The generic response is kind of expected at first so I ask for the issue to be escalated

So for my trouble it's only worth 350 units? Not even a drop in the bucket of what I used so I responded asking for more.
This was the last I heard from Kabam support. Friday. I waited the weekend just because we know how little game resolution is done over the weekend. But with now going into the next week of this issue I felt appropriate to make a post to get some more visibility on the issue
At one point they did however get back to me on my first ticket to which I said I submitted a new ticket. And they referenced that it was with the "Senior Team" and will be addressed.
My hope is that Kabam takes the opportunity to right a wrong and show the community that they can rectify a situation if it is taken out of the hands of the players.
Thanks to everyone for the support and reading and hearing my out.