Summoners, we are aware of an issue where the Summoner Sigil's Golden Circle Quest is not available to all players. We are continuing to investigate this. We will be sure to compensate for any missed Gold once we have fixed the issue.
10 Characters you think should have been the 6 stars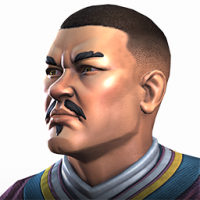 CorruptedData7
Posts: 3
Personally. When the 6 star champion list came out I was very disappointed, the hype didn't live up to the reveal.

So here's my list of who I think would have been nice characters...

Thor(Infinity War)
Phoenix
Thanos
Odin
Adam Warlock
Frank Richards
Galactis
Silver Surfer
Sentry
Hyperion

Let me know what you think? What's your list of 10?