Compensation for the Issues that we experienced on November 8th and the rewards that were unable to be claimed due to those issues are being sent out via in-game mail on November 15. Alliance War season rewards will be sent out on approximately November 20. Leaving your Alliance prior to this will result in missing out on your season rewards.
6* Featured Crystal [Merged Threads]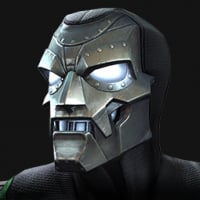 Ubersoul
Posts: 47
★
We're now down to just under 11 days until the new 6* featured crystal should come. Can we get some news on it?
@Kabam Miike
'
Also will there be additional champs in the basic 6* crystal before or at the same time the featured crystal comes out?
Post edited by Kabam Miike on