Summoners, we recently encountered an issue with the Alliance Quest Setup Phase Starting Timer that may cause the Setup Phase Starting Timer to display erroneous information, though we are working on a fix for it as quickly as possible. Additionally, if the Setup Phase does not let you plan your days in advance, you will be able to once the Event officially begins on the Alliance Quest Start date.

For clarity, the next Alliance Quest Enlistment Phase will begin on December 5 at 20:00 UTC, regardless of what the in-game timers display.

The next Alliance Quest Start will be on December 6 at 20:00 UTC. This is when Summoners should be able to enter each Map.

Thank you for your patience and understanding as we work to resolve this issue.
Crossbones not properly negating Glancing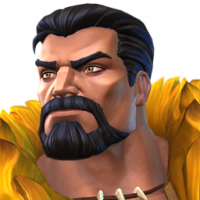 Moridin
Posts: 3
Several times now I have been using Crossbones to fight Antman in quests and he keeps glancing no matter how many stacks of fury I have up. I'm talking at 6 to 8 stacks of fury, where the he should have a negative chance to proc any defensive ability. Anyone else noticing problems with this?