Alliance War Season Rewards for Season 13 have now been distributed. Compensation for individual Wars will be sent later today (Nov 20). You can leave your alliance and still receive the individual Wars Compensation. We are also investigating an issue with Champions stuck in AQ. At the moment Days 1-4 of Honor Rewards have been paid out, Day 5 and full Rewards are still coming!
No Incoming Calls During Play the game with new update v 19.0.0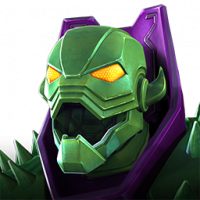 IceSnow
Posts: 249
★
@Kabam Miike
@Ad0ra_
@Kabam Vydious
@Ad0ra
Please fix This Issue As soon as possible otherwise i cannot continue the game.
Just notice that ,
My friends and family could not reach me During play this game.No incoming call come to me during play this game.
They told me My phone was switch off.
They tried to reach me like thousand time but Switched off because i was busy with Arena in game.
So 3 hours They didnt found me by phone calls.When i shut down the game ,All those phone calls Came to my inbox that they were called me Via phone calls.
Its really annoying ,
I Dont dare even login the game right now because i am missing too many phone calls when i am playing this game
● I am Using Samsung Galaxy S5 Letest farmware
● Os Version : 6.0.1 marshmallow
● Carrier : Vodafone IT (Italy)
● Wifi : Tim Fibra ultraveloce ( Tim Fibra ultra fast ) 1000 Mega download and 100 mega upload.