Earlier today, there was an issue where Summoners that logged on shortly after the Login Calendar switched over for the day didn't receive the Cosmic Ghost Rider login crystal. We've fixed the issue for players receiving the crystal now but will have to collect data and send out the crystal to all players that didn't receive it next week. We apologize for this inconvenience and look forward to making it right for you all.
Overheating is totally UNFAIR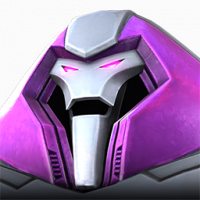 Fourth
Posts: 1
Yo Kabam, this is my very first post. I've never expected to write my first post as a complain to you. But this OVERHEATING issue is such a pain in the ass for us. We cannot do quest, arena, event, etc as we all usually do. This overheating can cause damage to our devices. It's not worth it to play the game that can cause damage to your device. Do you care about that? Are you willing to replace our devices with the new ones if it comes to serious damage? Meanwhile, if we dont play your rules, we'll absolutely lost so many things in our absence. Come on, this overheating issue should be fixed in a short period of time. This is totally UNFAIR. Do the other game developer know about this? They should laugh on you in making this issue last longer. Peace out!!
This discussion has been closed.