As we continue to work to address ongoing issues regarding Parry and Evade, we will be extending the Week 4 Quest of the Summer of Pain and its Solo Objectives by 1 week to better allow you to complete this content. This will not result in next week's content being delayed.
Rank down tickets to take game to next level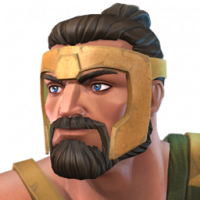 Anji
Posts: 19
In order to take the game to next level u need to make rank down tickets available all the time. As of now players have achieved more than 300 Heros but what is the use as they only use same set of 15 players every time.. Every month u introduce new players it's crazy to rank those u need to give flexibility the way we have in mastery setup,based on the round player we can change and play accordingly. U can do at minimal cost. We still have to earn the player but ranking up n down should be flexible.