Get a Free 3-6 Star Baron Zemo this Week!
Log in to the Summoner's Market at
https://store.playcontestofchampions.com/
and claim the Baron Zemo Selector between 10am PT November 24 and 10am PT on December 1st.
Proven and Below: 3-Star
Conqueror/Uncollected: 4-Star
Cavalier/Thronebreaker: 5-Star
Paragon/Valiant: 6-Star
You can only claim this Baron Zemo one time. The Baron Zemo is delivered as a selector, claiming it will require you to choose your rarity immediately. If you plan to change your Progression level during the Cyber Week event, we suggest you wait until you have made that change before claiming this selector.
Remember why we play - or decide not to anymore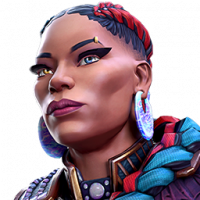 Shiva_1
Posts: 19
★
Having seen many things that have happened over the past few months it makes me wonder, why do we play the game?

I started to play because it was fun, rewards happened, it was exciting to see what offers might be coming and the game was a source of entertainment to me. Over the past few months I have seen multiple alliance members leave because they got tired / bored. Of course change is part of life but one of the key words that almost all the Youtube folks talk about with MCOC is "grind". You have to grind for this and that, if I was Kabam this word would horrify me, I want my game to be associated with words like "fun" and "entertaining" and not a negative word. AW / AQ use to be fun but now with 6 stars if you don't have solid 5 stars you are on the bench even with the matching and now seasons. Now I have a strong roster and am part of a great alliance but many others don't have god tiers and yet the game in it's modes seems to go from too easy to insane in a snap and that removes the fun unless you want to pay and why pay for something that is a "grind". Now if it was fun that changes everything but that is what is missing. All the issues with nerfs and other issues somewhat disappear if the game is "fun" because it's about enjoyment and we need to get back to that.

A second point is how many folks have a huge collection of 2 and 3 star champs that we never use unless we want to grind in arena (there is that word again). Could you imagine a 2 star only AW / AQ events? We would get to play with champs we never use because we don't have them as 5 stars. Make AW / AQ events based on 2 stars for 4 star shards, make 3 star AW / AQ for 5 star shards. Bring back the fun across the board for everyone on equal footing. I'm not suggesting getting rid of the current AW / AQ events but introduce events that everyone can play in and not just the folks at the top tier. Level the field and encourage people to have fun (again). Because if it doesn't happen more and more people will continue to ask "why do I play this game?"

I hope a few folks take this to heart, nothing is beyond correcting and the community is strong here. The key is too remember why the game is here to begin with and work to replace the word "grind" with the word "fun"...