**Login Issues - Update**
Summoners experiencing error messages during login, we have been manually navigating around the issue for each player; you should be able to log in again!
We will be releasing a hot fix in the next day or two to resolve the issue entirely.
WTH? I beat the collector, but not uncollected??!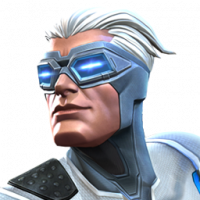 gannicus0830
Posts: 560
★★★★
So I finally take down the vulgar whale milker known as the collector, but I'm not uncollected. WTH is going on? It even shows the "grandmaster's favor" as one of the rewards for completion when I click on the rewards tab of the quest, but nothing. My crystals haven't updated, no title, no nothing.

Anyone have any answers?