Please stop hacked versions.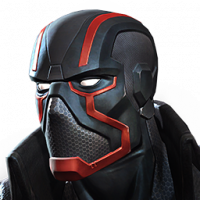 Atharva111
Posts: 52
One of my friend living near me is playing hacked version(one hit kill + god mod) of marvel contest of champions. Please stop this thing as those who play hacked versions will get good champions fast and many who play fair game will have to struggle. He is now completing the releam of legends and will get 3 4*champinons today itself by one hit kill mod. He is completing ROL by 2 or 3 star champions which is very much difficult for beginner. So, please stop these hacked versions and bann the ids of those who play hack. My friends id username in game - Super Granth. 4 star iceman on his top champion. Please do something for this otherwise we who play fair game will not get justice.
Thank You.
This discussion has been closed.