Summoners, the Necrosword Crystals (the crystals in the Knull Cavalier Preview Bundle) currently have a higher than intended drop rate of 6-Star Champions.

We will be leaving the crystals as is for the time being, but will be correcting the drop rates before Knull receives his official release on October 28th. To ensure that this does not affect anybody that purchased this preview bundle, we will be auto-opening these crystals before that date, but this means you will not see what you received. To avoid any confusion, please open your crystals yourself ASAP.
Do you remember....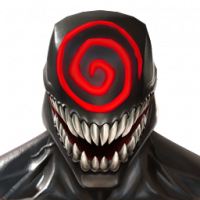 Spidermonkey902
Posts: 63
★
Many many moons ago there was an issue with 19.0 where phones overheating and apple advised people to uninstall the game until fixed which took nearly 3 weeks to do, does anyone remember how much game time was lost? Let me give you an overview in 1 week a person can collect 10000 5* shards from various places such as questing, aq, aw and arena, let's go further in 1 week someone can complete 100% of either heroic, master or uncollected usually each difficulty is split accross 4 weeks so not to burn out the player, there are 5 aq per week and 3 wars per week which also effects the whole alliance you also have all the points you collect for daily events and alliance events this again effects the whole alliance and we all lose out. Times this by 3 weeks and that is a lot of in game resources everyone has lost out on for this huge issue and yet I have seen no post from kabam saying how they are going to rectify this or even a small token of appreciation of putting up with the whole issue why is this kabam? I'm not 1 to ask for compensation normally but this whole issue effected us so badly for weeks and I truly believe we have all been short changed by kabam in how they have handled the whole aftermath this needs fixing or at least acknowledged who else agrees with me?