Earlier today, there was an issue where Summoners that logged on shortly after the Login Calendar switched over for the day didn't receive the Cosmic Ghost Rider login crystal. We've fixed the issue for players receiving the crystal now but will have to collect data and send out the crystal to all players that didn't receive it next week. We apologize for this inconvenience and look forward to making it right for you all.
Have you forgotten about us, Kabam?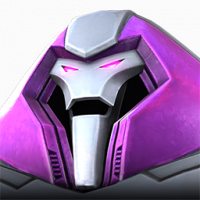 Ares_GODofWAR
Posts: 1
It has been many weeks now that we have dealt with many in game issues - we had the phone overheating issue which lingered for about a month where irreparable damage was done to people's phones, not to mention that the game is constantly crashing and down for maintenance lately...and for those patient enough to stick around, where is the compensation? Have you completely forgotten about customer service and making it right by us, your consumer base? I can tell you as an officer of a top tier alliance, many of my guys are completely fed up and are on the verge of leaving the game altogether. I hope you guys muster up a suitable compensation package and/or are willing to offer reimbursement for damage done to phones. We haven't forgotten, Kabam...even though it seems that you have.

Regards,
Dave Schembari
This discussion has been closed.