Boss killer looking for Semi Retirement Ally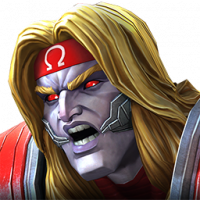 Jank39
Posts: 121
★
Looking for an ally that focuses on AW (Gold 1 only) that runs a combination of Map 5 and 3 as I am tired of the 5x5 grind.
I am GMT +10, have a PI on 6K+ and top champs include 5* r4 Blade, SL, Luke Cage & GR. Almost fully explored Act 5 and waiting to September before popping my 6* crystals when I will decide whether to take a couple of 5 stars to r5 or a 6 star to r2 which will push my PI to the 7K mark.
You could say that I am more of an attack focused player given my roster as I previously upgraded for diversity and now not really investing in any defensive champs until there is a bit of clarity as to which direction AW is heading.
Anyway, if you are a relaxed team focus ally looking for a good attacker with experience running most lanes up to tier 3/4, who is active & communicates well leave a message here with your Ally name and either your IGN or Line ID and I will check you out and get back to you pretty quickly if everything matches up