Please note that when we enable the 1 Loyalty Cost for Revives in Alliance Wars for Season 34, they will not be visible from the screen that appears when you choose to Revive or Heal a Champion from the Fight Screen.

You will be able to purchase Revives from the Loyalty tab in the Store Menu.
Cannot entre into AQ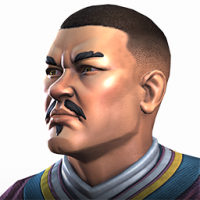 BenGoodbuger
Posts: 2
I tried joining AQ just as the servers were crashing. When the "emergency maintenance" was over, I found that the game would not let me into my AQ. It says that I am already in an AQ so it won't let me join. I've attached pictures to further explain this issue. Please help! I've tried restarting the phone and app and nothing has worked!