Summoners, the Necrosword Crystals (the crystals in the Knull Cavalier Preview Bundle) currently have a higher than intended drop rate of 6-Star Champions.

We will be leaving the crystals as is for the time being, but will be correcting the drop rates before Knull receives his official release on October 28th. To ensure that this does not affect anybody that purchased this preview bundle, we will be auto-opening these crystals before that date, but this means you will not see what you received. To avoid any confusion, please open your crystals yourself ASAP.
Not sure how I feel about this....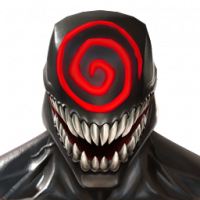 RichiesDad79
Posts: 972
★★★
I was selected to do beta coming up. They said that there would be absolutely no reward for doing this. it also said that we would not be able to keep anything we earn in beta mode. So basically we have to be ok with losing time in the game to earn rewards? It's one thing to not receive any type of payment for this, it's another thing to not be able to earn any rewards while doing this. There will be alot of people who will lack incentive to do this. If they had to pay professionals, it would certainly cost alot more that a some in game items or currency that don't actually cost them anything. Not allowing testers to keep anything they EARN is just greed gone overboard. Ill probably do the beta refardless. I just think it's a shame that a company that makes millions off of a game can't do something for loyal players who they ask to help them.