Summoners, we recently encountered an issue with the Alliance Quest Setup Phase Starting Timer that may cause the Setup Phase Starting Timer to display erroneous information, though we are working on a fix for it as quickly as possible. Additionally, if the Setup Phase does not let you plan your days in advance, you will be able to once the Event officially begins on the Alliance Quest Start date.

For clarity, the next Alliance Quest Enlistment Phase will begin on December 5 at 20:00 UTC, regardless of what the in-game timers display.

The next Alliance Quest Start will be on December 6 at 20:00 UTC. This is when Summoners should be able to enter each Map. Thank you for your patience and understanding as we work to resolve this issue.
Alliance War Season Rewards will start to roll out to Summoners very soon. These will take a while to get to everybody, so do not worry if an Alliance Mate receives their rewards, but you haven't yet. We thank you for your patience.
Medusa's Fury Buffs STILL not dropping off after update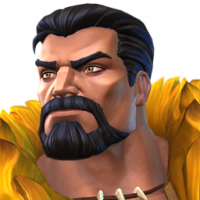 Nito
Posts: 68
★
After the recent update, Medusa's fury buffs still do not drop off completely after an autoblock. This has been a issue for like a month or more and has not been fixed.
IOS 12, iPhone 7 Plus
Video proof:
https://youtube.com/watch?v=TGmt0m_kl2w&feature=youtu.be
Please address this ASAP. It just comes off looking like you only care about fixing bugs that lose you money. This bug forces people to spend more in AW. And buffing Juggernaut instead of addressing this just reinforced that.
This discussion has been closed.