Alliance War Season Rewards for Season 13 have now been distributed. Compensation for individual Wars will be sent later today (Nov 20). You can leave your alliance and still receive the individual Wars Compensation. We are also investigating an issue with Champions stuck in AQ. At the moment Days 1-4 of Honor Rewards have been paid out, Day 5 and full Rewards are still coming!
6* dupe not giving any shards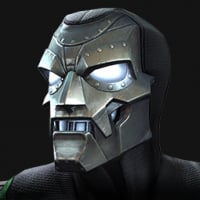 Burro
Posts: 46
★
Why are no 6* shards awarded if you dupe a 6* character? If you dupe a good 6* character like Void, IMIW, Domino, etc it isn't as big of a deal. But after sending at least 1-3 months to save enough shards for a 6* crystal only to dupe a character like Deadpool X-Force, Ironfist, Thor Jane Foster, etc it is extremely demotivating. Duping any 6* is more rare than duping a 4* or 5* so not only should 6* shards be added, but it should be at least double the shards you get from a 5* dupe (so 550). I get that bad pulls happen (a lot) but at least with a dupe of a 5* champ that isn't great you get 6* shards out of it. Oh and while your at it, the amount of gold you get from a 6* dupe should also be increased to at least 250k.