Alliance War Season Rewards for Season 13 have now been distributed. Compensation for individual Wars will be sent later today (Nov 20). You can leave your alliance and still receive the individual Wars Compensation. We are also investigating an issue with Champions stuck in AQ. At the moment Days 1-4 of Honor Rewards have been paid out, Day 5 and full Rewards are still coming!
Forum Display Bug on Mobile Version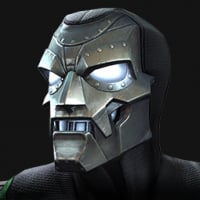 will-o-wisp
Posts: 7,387
Guardian
Something happened yesterday. The forums were fine for a bit, but then they changed.
Now, we can't see the account name of the person who created the thread. Until yesterday, we could see something like "Anouncing Quest X, by Kabam Y". Now we can no longer see the name of the OP (in this case, is Kabam Y).