Can the witch nullify Cage's indestructible with her 3rd special?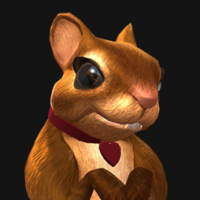 crogs
Posts: 287
★★
Because that's what happened to me. Map 2 AQ (because we're retired). Witch mini boss. Just kept going at her since I hadn't taken a hit and pushed her to her sp3. Sat back and waited to see the meter not budge, and I got whacked down to about 10%. Had a big WTF moment. Still finished her. And it's map 2 so not the biggest deal. Just annoyed at more things being broken in the game. Annoying enough to keep going into the monthly quest and seeing it listed as new even though I'm 80% done. Or it keep taking me to UC when I'm finishing master.

This game is years old and just annoying to see things like this be broken. God forbid it be someone doing map 5 or 6 and that happened. Map 2, that was the most damage I've taken almost 5 days combined outside of dying on purpose to use pots for item use.