Please note that when we enable the 1 Loyalty Cost for Revives in Alliance Wars for Season 34, they will not be visible from the screen that appears when you choose to Revive or Heal a Champion from the Fight Screen.

You will be able to purchase Revives from the Loyalty tab in the Store Menu.
UC thorns doing over 100% damage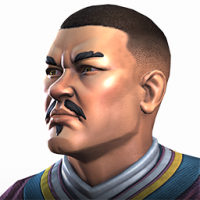 Mninobody
Posts: 190
★★
So my last path of UC I saved the thorns just in case I didn't have resources if I screwed up. After halls of healing I thought it be a great time to finish. After 2 defenders I lost my entire team. So I started again, and again and again using energy refill, pots, revives and never made it to the final boss. I decided to use my 4/55 Sig 160 GR for regen and 4/55 Ultron after loosing so many resources. After getting 3 judgements I started my regen with GR and as I was hitting my health was going down not up. That made me pay attention to the thorns damage I was receiving finally. The pictures speak for themselves. I have never asked for anything from kabam. But with this problem I need my resources back until fixed please.
@Kabam Miike