**KNOWN ISSUE**
Currently, Alliance Prestige (as it concerns Alliance Quests) is not taking Relic Prestige into account. If possible, we are working to address this for the next round of Alliance Quests but will have more information for you when it is available.
Searching times for war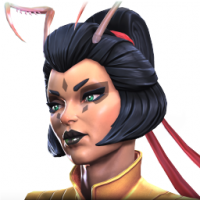 B_Dizzle_01
Posts: 1,636
★★★
Searching for a war now for a long time. At this rate if the next 2 wars take the same amount of search time we will miss the final war before the break. Pretty much eliminating us from Plat 3 contention. There has to be a way to either find matches faster or push the closing time out later kabam.