Is there a reliable way to block/dodge these specials?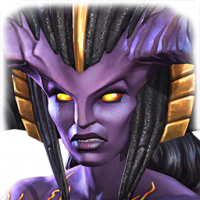 SassyMasty
Posts: 311
★
I might just be bad but there are a few champions that I just get wrecked by because of how their specials come out.

Yellowjacket sp1
Elektro sp1
Gamora sp2
(sometimes) Hulk sp1
Doctor Strange sp2
Venom sp2

Especially on champs like venom i will dodge back and be blocking well before the sp hits but I don't block.

Any tips? Thanks in advance.