2.6m Ali Seeking Replacements! 100k+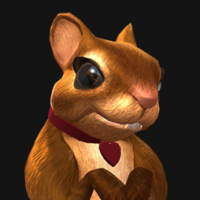 Khalari
Posts: 20
Hey there all! We're looking to replace a couple of less productive members in our alliance! So far, we've been doing map 3x5 since it's free. But we fully intend to move forward with our progress. At this point, we're seeking 100k+ players to add to our growing roster. The alliance is led by myself Khalari and MarianCarlyle, the two of us have been playing together on MCOC for over 2 years and have a vast amount of knowledge in the game! I'm currently 283k and he's at 273k!

We use Line for out chat room as most alliances do. This is a requirement for us. We have a main chat room and 3 separate chats for each BG. That being said, we do have assigned BG's. We have a variety of ppl in different time zones ranging all across the USA, Europe, Asia and NZ!

We do the AQ consistently each week map 3x5 bouncing from advanced to expert tier. Once we have a few more productive members with stronger champs in place. We will start map 4, as will weekly donations to the treasury. We haven't been doing the AW simultaneously with AQ yet due to a lack of champs on some of the members. We're looking to replace some of those members so that we can start doing the AW more frequently.

So far, for several weeks now, we have been making the SA rewards each week, without holding. Some of the standard events are also mandatory here. Because they're too easy to not make! Typically speaking, it's the 3 day events. Such as, Item use, Quest completion, but not the 3d arena event. We also make the duel skirmish event mandatory for 650 pts per member, because it's too easy to just let slide by! Item use is 3k per person, Quest event is 15k per person.

Although we have enough boss killers in each BG, we always encourage ppl to step it up! We have been producing some very good upcoming members in a short amount of time! But we more actively are seeking solid lane pushers that communicate well in chat! Our start times in the AQ remain consistent each day, as soon as the previous one stops, the next one is immediately fired up to maximize our time for the entire 5 day event! Our prestige is growing each week, as is the difficulty of the AQ!

If you meet the requirements for us and are interested in joining our team, contact myself or MarianCarlyle on the Line app to discuss things in further detail. My Line ID is FrostyG86 and his is MarianCarlyle. We are currently full at 30/30, but again, we're looking for replacements for a couple of members. So even if it looks full, we may make room for the right candidate! Hope to see you around! Cheers!