Alliance War Season Rewards for Season 13 have now been distributed. Compensation for individual Wars will be sent later today (Nov 20). You can leave your alliance and still receive the individual Wars Compensation. We are also investigating an issue with Champions stuck in AQ. At the moment Days 1-4 of Honor Rewards have been paid out, Day 5 and full Rewards are still coming!
Proxima Midnight Abilities Clarification Needed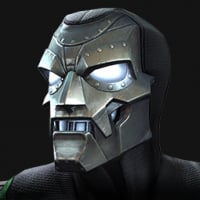 DTMelodicMetal
Posts: 2,777
★★★★★
Proxima Midnight's block reduces enemy's offensive ability accuracy by 200%. Recently someone posted video on Reddit showing Proxima Midnight successfully blocking and parrying the AI after Aspect of War made all of that AI's attacks unblockable:
https://www.reddit.com/r/ContestOfChampions/comments/arlzyh/when_aspect_of_war_goes_unblockable_proxima_is/
Map 7's global "Counterstrike" node makes the AI's attacks unblockable for 15 seconds after players use the dexterity mastery 10 times. After watching the above Reddit post's video I tried parrying the 1st Omega Red Miniboss shortly after Counterstrike made him unblockable. Proxima's parry did not register: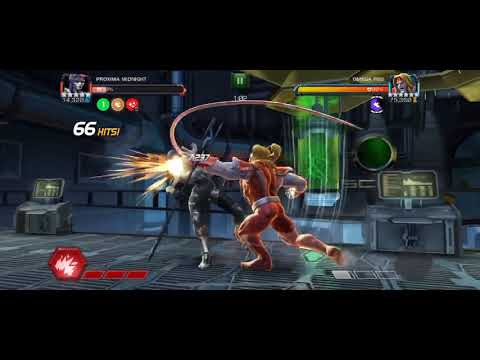 @Kabam Miike
@Kabam Vydious
Can we please get some insight on the extent of Proxima Midnight's offensive ability accuracy reduction that comes with her blocking/parrying attacks? Map 7's Counterstrike node is currently bugged in that passive fury is not shown when players use the dexterity mastery. Could that mean Counterstrike's unblockable mechanics may also be bugged? Or do Aspect of War's and Counterstrike's unblockable mechanics work in different ways? If so, does the team know if Aspect of War's unblockable mechanics are offensive and Counterstrike's unblockable mechanics are defensive?
Thanks in advance for reading this post.