Summoners, earlier today we encountered an issue that prevented anybody from entering Alliance Quests. We have now fixed the issue, and Alliance Quests will start at 2pm PT (2 hours later than usual).

We apologize for the inconvenience and appreciate your patience. To help ensure that this time shift does not negatively affect Alliances, we will be adjusting the AQ energy timer to 30 minutes for this series.
STOP ASKING FOR RANK DOWN TICKETS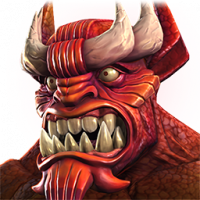 Domizthebest
Posts: 87
★
I'm really starting to get annoyed at the constant" give us rank down ticket" posts because people have asked that hundreds of times and simply they are not needed. So stop asking for them.
This discussion has been closed.