We are currently experiencing an issue causing a delay in delivery of Summoner Advancement, the Alliance Quest event, and other 3-Day X-Men use event. We are working to resolve this, but it will likely take a few days. We will ensure that these rewards are delivered to affected Alliances. Please do not change Alliances until your rewards are delivered.
Opponent AI Recovering Too Quickly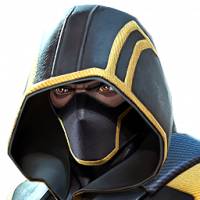 Husky54
Posts: 240
★★
There has been a noticeable and rather drastic alteration made to AI functionality where opponents are recovering from their offensive maneuvers to dash away from or block counter attacks by the user. This is especially noticeable if you are a heavy user of Ghost.