**KNOWN ISSUE**
Currently, Alliance Prestige (as it concerns Alliance Quests) is not taking Relic Prestige into account. If possible, we are working to address this for the next round of Alliance Quests but will have more information for you when it is available.
Kabam made us lose war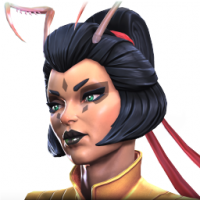 jeeppilot
Posts: 16
★
It's been 10 days since Kabam brought the game down for "emergency" maintenance and caused us to lose our war match, we still have not received compensation. This is a perfect example of the continued total disregard for player experience. This effected EVERY alliance and what did we get? "We are looking at this closely and hope to have a solution soon" yeah ok. GIVE US OUR WAR REWARDS FOR THE WIN THAT YOU STOLE. Do I need to bring up the fact that this is very suspicious activity? I think it's called "fixing the fight".
This discussion has been closed.