SG (GMT+8) Alliance Looking for 2 Players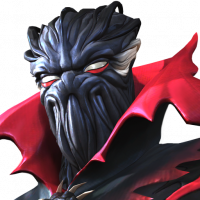 xNig
Posts: 5,904
★★★★★
SGCE is looking for 2 players to replace retiring members.

We are ranked Top 150 in AQ and Plat 3 Top 50 in war if we don't spend. Minor spending and boosting will land us in Plat 2.

AQ : Minimum 666x2 + 555x3
AW : Tier 2/3

We are looking for players who:
- are in GMT+7-9 Timezone
- are team players who communicate well and play as a team
- have experience in Tier 3 and above AW
- have Map 6 experience
- minimally have 8.7k prestige (3 5* R5s or equivalent)
- defenders all at R4 or higher
- use WhatsApp for communication

We are very organized and structured. Also, we don't plan to push too hard for AW, hence for future seasons we are looking at mainly Plat 2 finishes.

Map 6 is ran on Defense phase days excluding Saturdays and AQ is consistently explored by 9-10pm GMT+8 so we expect the potential recruit to have the activity to match as well. Similarly, AW is also done by then.

Please contact xNig in game if interested.