**HOTFIX AND GOODIES**
Our latest Hotfix is now live for both iOS and Android! Please manually update your game. Additionally, because of the bugs' impact on energy refill consumption, we have provided summoners with Energy Refills and a few other items to assist in the Contest! Sign in and check your messages now to claim yours!
Should I be focusing on 5/65s or 4/55s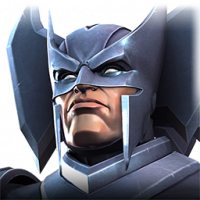 Reverend_Ruckus
Posts: 405
★★★
As far as content goes I've explored all of act 5, one run through 6.1 and rttl. I do Uncollected EQ everytime and master if I have time left. Everytime a challange comes out I usually beat it using my rank 4s. There have been multiple times where I could take a 5* to rank 5 but didn't know if I should. So my question to whoever reads this is what would you do?
Should I be focusing on 5/65s or 4/55s
27 votes