UPDATE: A new Hotfix (v32.2.3) is now being released to address this issue. Please keep an eye on your App Store for this update to address the below issue.
We are currently experiencing an Error when Summoners view a Champion's Synergies while in the Champion Selection screen in Arenas and Duels. We are aware of this issue and are working on a Hotfix to address it. In the meantime, please avoid using the synergy menu to prevent this error and crash. We apologize for this inconvenience. Updates will be posted here:
https://forums.playcontestofchampions.com/en/discussion/293506/error-when-looking-at-synergies-from-champion-selection-screen
Is the Human Torch bugged?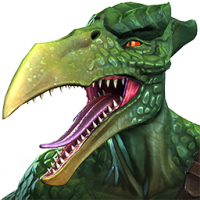 Belfigor
Posts: 159
★
posting here and not bugs section because im unsure if bug or feature and want to ask everyone what they think.

So like everyone else ive been fighting human torch many times each day and i wonder how he incinerate omega red if i only use tentacle attacks when i hit human torch?
same with how does he torch doc oc when only using tentacle attacks while hitting human torch?

Have anyone tested if you hit human torch who have incinerate counter active with projectile attacks if you get burned by those as well?

this is NOT about "ohh he burn me...ohh stop" whine
i want to know if kabam missed this or it is a feature....if so then does it mean everything else that tentacles protects will be removed as well later?