We are currently experiencing an issue causing a delay in delivery of Summoner Advancement, the Alliance Quest event, and other 3-Day X-Men use event. We are working to resolve this, but it will likely take a few days. We will ensure that these rewards are delivered to affected Alliances. Please do not change Alliances until your rewards are delivered.
Pit fighter synergy no longer working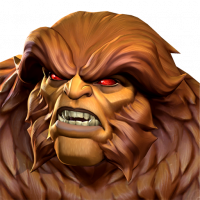 PurpleIsPimpin
Posts: 33
★
The pit fighter synergy between thor rag and korg is no longer working. Roughly 1 out of every 10 times where it should be proccing will actually proc. With champ size being a relatively large component of back issues 2, can this be invested as part of the bug list?