**UPDATE**
We are currently working to fix a known issue regarding Alliance Prestige. With the introduction of Relics, Summoner Prestige is now the average PI of your Top 5 Champions and the average PI of your Top 5 Relics (regardless of which Champion they are attached to) combined.

Today we pushed a fix that will allow for proper reward calculations in Alliance Quests. However, the display for Alliance Prestige will not be accurate and does not include Relic Prestige. This is a display issue only.

KG in Variant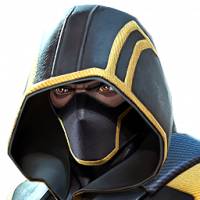 Raganator
Posts: 2,317
★★★★★
In the chapter of the new variant where KG is supposed to trigger poison - his regen that triggers when the timer runs out does not appear to be doing damage. The poison debuff icon appears, but there is no damage showing. The regen triggered when KG uses his sp3 does, however, trigger the damage.