UPDATE: A new Hotfix (v32.2.3) is now being released to address this issue. Please keep an eye on your App Store for this update to address the below issue.
We are currently experiencing an Error when Summoners view a Champion's Synergies while in the Champion Selection screen in Arenas and Duels. We are aware of this issue and are working on a Hotfix to address it. In the meantime, please avoid using the synergy menu to prevent this error and crash. We apologize for this inconvenience. Updates will be posted here:
https://forums.playcontestofchampions.com/en/discussion/293506/error-when-looking-at-synergies-from-champion-selection-screen
KG in Variant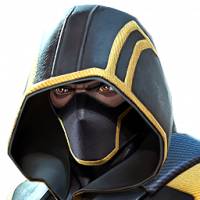 Raganator
Posts: 2,192
★★★★★
In the chapter of the new variant where KG is supposed to trigger poison - his regen that triggers when the timer runs out does not appear to be doing damage. The poison debuff icon appears, but there is no damage showing. The regen triggered when KG uses his sp3 does, however, trigger the damage.