**HOTFIX AND GOODIES**
Our latest Hotfix is now live for both iOS and Android! Please manually update your game. Additionally, because of the bugs' impact on energy refill consumption, we have provided summoners with Energy Refills and a few other items to assist in the Contest! Sign in and check your messages now to claim yours!
Replace Dungeons with Bounties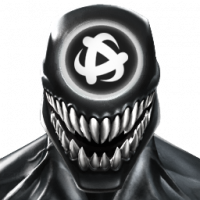 Buffalax
Posts: 80
★
Got about a half hour until Dungeons come back and the game is already starting with the Dungeon Lag. When will Kabam give up on this format and replace it with something else? Out of the 30 guys in our alliance, only 2 or 3 actually play Dungeons, but everybody has loved this Bounty format. With a couple tweaks, such as randomizing the opponent list, I think this could be a better ongoing mode than the Dungeons.

Please either end the Dungeons, or fix your system so it doesn't ruin the playability of the rest of the game.