Alliance War Season Rewards for Season 13 have now been distributed. Compensation for individual Wars will be sent later today (Nov 20). You can leave your alliance and still receive the individual Wars Compensation. We are also investigating an issue with Champions stuck in AQ. At the moment Days 1-4 of Honor Rewards have been paid out, Day 5 and full Rewards are still coming!
Network and connection issues.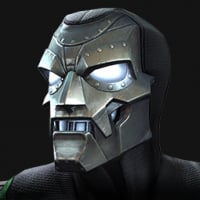 Precocious
Posts: 8
★
Hey team,
The screenshot suggests that i am having connection issues, but this is not the case... My connection works perfect when I am doing any other work apart from playing mcoc.
Now I am having this issue when playing on Android mobile and it has escalated with the latest update.
Apart from that issues pertaining to sentinel's sp1 and those 'known' sudden freezing issues within a fight for a split second still persist.
I urge you to look into the issues more seriously and in a time bound manner
This discussion has been closed.