Please note that when we enable the 1 Loyalty Cost for Revives in Alliance Wars for Season 34, they will not be visible from the screen that appears when you choose to Revive or Heal a Champion from the Fight Screen.

You will be able to purchase Revives from the Loyalty tab in the Store Menu.
"Parry"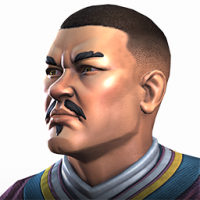 Wilson_2317
Posts: 1
Took a break from the game, just got a little burnt out. Came back a few weeks ago, and now EVERY champion I run into in the Arena has "Parry". On paper, not a bad idea, but I cannot even tell you how many games i've lost because of this. How am I supposed to get ANYWHERE in a fight when I literally cannot even hit my opponent without getting stunned, hit with a 5 combo or special ability, try to hit them again, rise and repeat. I've never had any of my champions have this ability, but I come across it in every series I enter. I don't understand.

I am slightly triggered as you can tell.
Tired of losing my streaks and bonus because of an ability I can't do anything against.