**KNOWN ISSUE**
Currently, Alliance Prestige (as it concerns Alliance Quests) is not taking Relic Prestige into account. If possible, we are working to address this for the next round of Alliance Quests but will have more information for you when it is available.
Why the Hell have I been banned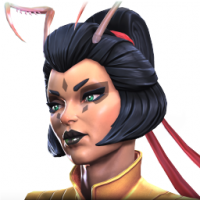 sxect08
Posts: 9
My account has just received a permanent ban. I've done nothing but played this game legit for the last 4 years and it was my only source of freedom from the Hell I call life. I suffer with extreme anxiety and depression and this was my only outlet. I want an answer as to why this has been put on my account out of the blue. If you come back and say some **** like account sharing then how's using 3 phones THAT ARE MINE account sharing? I'm absolutely devastated here so please help me .
This discussion has been closed.