LOOKING for Determined Alliance (1 BG map2) & WAR Optional, why please read: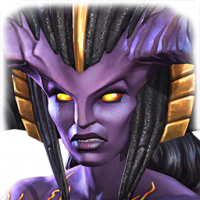 DCG921
Posts: 54
★
Hi Everyone,
I am a very Driven & have a TeamWork mentality. I am looking for an Alliance that would be a perfect fit being Active & Social. I do all events at least in top 10, even SA. I would like to have a Alliance that runs Map 2 why.. you have the option to have no Champ lock & multitask. You could do maps 2,3,4 ×5 100% completion is the goal and WAR optional ( A little fight in you, I like that !)
I just want to find a home, not be a high contributor in the corner....
Line:
[email protected]
IGN: Ps¥c£